Employment Lawyers in Memphis, TN
Resolving Employment Issues for Employees
Donati Law, PLLC only represents employees, not employers. From hourly employees to managers and executives, our firm's goal is to provide sound advice and zealous advocacy for our clients in need of help with employment issues.
Employment issues could lead to a great deal of distress, especially when threats of retaliation or termination have been made. Our firm of employment rights lawyers in Memphis have the tools and skills required to handle a wide range of employment-related issues, no matter how complex.
We handle all types of cases involving job-related problems and the employment relationship, such as:
---
Need legal representation? Contact us online or all (901) 209-5500 for an initial consultation with an employment lawyer in Memphis. We're ready to answer your questions.
---
Zealously Protecting the Rights of Workers in Memphis
Before hiring a lawyer to handle your employment case, ask the lawyer these questions: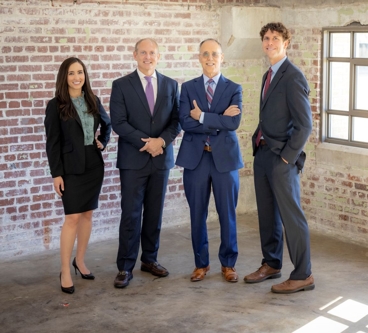 Do you specialize in employment cases?
How much experience do you have representing employees in employment cases?
At Donati Law, PLLC, our dedicated Memphis employment law attorneys continuously have been among the top-rated plaintiff's employment lawyers in this region of the country.
Since 1980, our firm has become known for providing reliable legal counsel that is rooted in professionalism. Every client is a cause we believe in. When handling employment law cases, we zealously protect the rights of the workers who have sought our help.
When Should an Employee Hire an Employment Lawyer?
When an employee is placed in a disadvantageous situation due to an employer's unlawful actions, the employee should contact experienced legal representation immediately.
Failure to do so can lead to further complications for the employee such as:
Difficulty obtaining employment
Difficulty living comfortably
Difficulty obtaining compensation if an employer caused the employee to suffer damages, which leads to the loss of wages
An employee should contact an employment lawyer if any of the following situations occur:
He or she has been discriminated against by an employer
The employer has harassed him or her
The employer has retaliated against him or her
He or she was illegally fired or terminated from employment
The employer has forced him or her to sign an agreement to waive his or her rights
The employer violated federal or state laws that are in place to protect the rights of employees
The employer has withheld benefits that he or she is entitled to according to his or her contract
Employees whose rights have been violated should seek legal help immediately. Delaying retaining a seasoned employment attorney can prevent the employee from proving the employer's illegal conduct. Additionally, it can prevent the employee from recovering damages, which can significantly impact the employee's future.
What can an employment lawyer do to help?
The lawyer can explain your rights to you
They can file a claim with the the Equal Employment Opportunity Commission or other governmental agency
Conduct legal research
They will negotiate on behalf of clients
Represent clients in court and tribunal hearings
Ready to Take Action? Contact Our Employment Rights Attorney in Memphis
If you are ready to take action regarding your employment law issue, we are here to help begin. Backed by more than 35 years of experience, our team has what it takes to successfully safeguard your rights. We will carefully analyze the details associated with your case so that you are well aware of the options that are available to you. Find out for yourself why so many of our lawyers have been honored with inclusion on the Super Lawyers® list.
Employment Law FAQ
What is a hostile work environment?
If unlawful behaviors in a workplace cause a worker to feel uncomfortable, unsafe, or uneasy while working, then the workspace might constitute a "hostile work environment." The same is true if unlawful actions from coworkers or supervisors interfere with a worker's productivity to the point that working becomes difficult. Discrimination and harassment are often at the root of hostile work environments.
What should I do if I suspect my employer is conducting illegal activity?
When you suspect that your employer is breaking the law, you will have three options to correct the situation. First, if the employer's criminal actions are putting anyone in immediate danger, then you should notify the authorities. If no one is in danger and you aren't sure if a criminal violation has even taken place, then you should reach out to your state's labor board or administration to file an official complaint. If you have been the victim of the illegal conduct of your employer, then you should speak with the labor board and talk to a local employment law attorney to see if you have a case for compensation on your hands.
Are unpaid internships legal?
The Fair Labor Standards Act (FLSA) requires all workers to be compensated for the work they complete for an employer. However, interns are often not considered to be workers or employees due to details in employment law and the classification of the work they do. As such, unpaid internships are legal in most situations. If you feel like you are doing the work of an employee but are an unpaid internship, though, you should speak with our attorneys right away about the potentiality of a wage and hour lawsuit.
Recommended Reading
Get high-quality legal representation. Contact our employment law firm today.