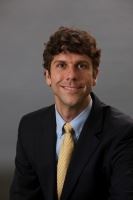 In the article, "The Immigration Cul-de-sac," Donati Law attorney Bryce Ashby comments on the political standstill comprehensive immigration reform is currently facing. While there are eleven million undocumented immigrants who live in the United States and contribute significantly to the U.S. economy, the pathway to citizenship has been characterized by the Republican-dominated House as "amnesty for lawbreakers." Despite the attacks on immigration reform, there is evidence that the economy is improving and that immigrant labor is critical to its continuing improvement.
"If the Senate bill dies in the House, the entire nation loses out on a historic opportunity for much needed social and economic reform. The non-partisan congressional budget office estimates that, ten years after implementation of the reform, the National Budget deficit would be trimmed by 700 billion dollars thanks to increased tax revenues. If the reform fails to become law, Republicans will be blamed and Hispanic voters will turn away from the Republican Party in even larger numbers."
"To break this logjam, supporters of reform must become vocal…We don't know when comprehensive immigration reform will become the law of the land: We do know that those who fight to expand civil rights for all people are remembered and honored in history. Those who fight to deny those same rights are generally relegated to the footnotes of history." [click to view full article >>>]
(Excerpts via The Huffington Post)
Ashby has worked extensively with Memphis's Latino and immigrant communities, and he currently sits on the board of Latino Memphis. Ashby concentrates his law practice in the areas of employment law,personal injury, workers' compensation and immigration law, with an emphasis on representing Spanish-speaking clients.
Ashby co-authored "The Immigration Cul-de-sac" with Michael J. LaRosa, an associate professor at Rhodes College specializing in Latin American history.