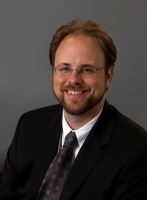 The National Board of Trial Advocacy has certified Donati Law's Robert A. Donati as a Social Security Disability Specialist. Mr. Donati joins a small but select group of over 300 Tennessee Attorneys who have completed a rigorous certification process.
To be certified, Tennessee attorneys must have five years of experience in their field, special education, pass an examination and receive positive recommendations from other lawyers, judges and clients.
"I am proud to carry on my family's legacy of assisting those most vulnerable among us," said Donati. "Each day, it is deeply gratifying to help those individuals with legitimate physical and mental disabilities navigate a confusing and hostile bureaucracy."
Robert A. Donati concentrates his practice in the areas of Social Security disability and Veterans' benefits. Mr. Donati has worked at all levels of Social Security disability appeals, including the firm's appeals to the Federal District Court.
Certification can be of assistance to consumers in selecting an attorney in the fields where it is offered. Currently, Tennessee attorneys may obtain certification in the fields of Civil Trial, Criminal Trial, Consumer Bankruptcy, Business Bankruptcy, Creditor's Rights, Accounting Malpractice, Legal Malpractice, Medical Malpractice, Elder Law, Estate Planning, Family, Juvenile Law-Child Welfare, Social Security Disability, and DUI Defense.