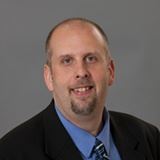 The Fall 2014 edition of The Bluenote, the Rudi E. Scheidt School of Music's newsletter, features Attorney Tony Silva in the article "Tony Silva: Left Brain, Right Brain." In addition to his law practice, Tony Silva is a highly-trained concert pianist and has a B.M., M.M. and D.M.A. in piano performance.
"As an attorney today, Silva practices immigration law with Donati Law, LLP. He sees a connection between music and immigration law not only in the discipline required, but in his exposure to students and faculty from around the globe while at the School of Music. In his practice, he focuses on people with extraordinary ability that make their living in creative pursuits. He gives the example of an Italian violinist who wants to come to the United States and has a university willing to hire her. In that case, Silva would work with the university and the U.S. government to make it happen."
(Excerpt via The University of Memphis)
Download the Article
Click here to view a PDF of The Bluenote, Fall Semester 2014 edition.