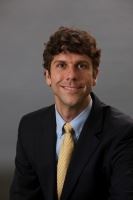 The Memphis Flyer recently published the article "Time for Tuition Equity," in which Donati Law attorney Bryce Ashby comments on Tennessee's failure to offer undocumented students tuition equity at state colleges. Essentially, the out-of-state tuition undocumented students are required to pay is analogous to a tax. Out-of-state tuition is typically three times more expensive than in-state tuition, and the concept of tuition equity would permit anyone who lives in the state, regardless of immigration status, to pay in-state tuition to study at state institutions of higher education.
"By forcing the undocumented to pay out-of-state rates, Tennessee essentially applies a double tax, because — it's important to remember — they already pay taxes. Undocumented people pay sales tax just like the rest of us. And, their rents help cover landlords' annual property tax bills. Those with taxpayer identification cards pay into our social security system with almost no opportunity of ever receiving the program's benefits."

"Since 31 states require undocumented people to pay a 300 percent markup over the book tuition rates at public schools, it should come as no surprise that just 10 percent of the roughly 45,000 kids who graduate from high school each year without proper documentation — the so-called "Dream Act kids" — actually enroll in college."

"In addition to opportunity, tuition equity offers hope for a better life. Offering tuition equity to the undocumented represents no additional cost to the state since students pay the same state-sanctioned tuition rate as everyone else."

"Young people who would benefit from passage of a Dream Act will soon be entering the workforce. They deserve and need the training of our higher education system."
(Excerpts via The Memphis Flyer)
Ashby has worked extensively with Memphis's Latino and immigrant communities, and he currently sits on the board of Latino Memphis. Ashby concentrates his law practice in the areas of employment law, personal injury, workers' compensation and immigration law, with an emphasis on representing Spanish-speaking clients.
Ashby co-authored "Time for Tuition Equity" with Michael J. LaRosa, an associate professor at RhodesCollege specializing in Latin American history.