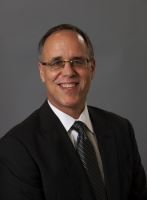 Attorney Don Donati is featured in the Inside Memphis Business'2015 Edition of "The Power Players" in the area of employment law.
As an employment law Power Player, Mr. Donati is among the leading professionals in Memphis who navigate ordinances that uphold worker's' rights for better conditions and fair standards in the workplace. IMB highlights Mr. Donati's accomplishments, including recognition as The Best Lawyers in America's Memphis Lawyer of the Year, a top 100 lawyer in Tennessee by Mid-South Super Lawyers, and one of the top six lawyers in the U.S. by Lawyers USA. Mr. Donati is certified as a Civil Trial Specialist by the Tennessee Commission on Continuing Legal Education and certified in Civil Pretrial Practice Advocacy by the Board of Trial Advocacy.
IMB notes, "[W]hether you're the plaintiff or defendant in an employment-related dispute, or there's a question concerning an employment contract, it's good to have experts like these POWER PLAYERS around to lend a hand." (Source: Inside Memphis Business, Volume IX, Number 4, April 2015).