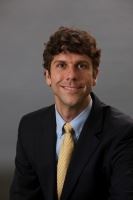 Attorney Bryce W. Ashby was recently published as a contributing author of The Family and Medical Leave Act – 2015 Cumulative Supplement, published by the ABA Section of Labor and Employment Law. Specifically, Mr. Ashby contributed to the chapter entitled, "Interference, Discrimination, and Retaliation Claims."
Violations of the Family and Medical Leave Act (FMLA) can be devastating for workers and families as workers are typically at their most vulnerable during times when they are required to take FMLA leave. Violations of the FMLA usually take the form of either interference or retaliation claims. An interference claims results from an employer illegally interfering with an employee's FMLA rights by considering FMLA covered absences in its decision to terminate or discipline the employee. Bradley v. Mary Rutan Hosp., 322 F. Supp. 2d 926, 945-46 (S.D. Ohio 2004). "Employers cannot use the taking of FMLA leave as a negative factor in employment actions, such as hiring, promotions or disciplinary actions." 29 C.F.R. § 825.220(c). A common interference claims occurs when an employer finds that an employee's cumulative absences or tardies cause that employee to violate employer's attendance policy. If, however, the employer has considered days that are FMLA protected, the employer may have violated the law. In Cavin v. Honda of America Mfg., Inc., 346 F.3d 713, 726 (6th Cir. 2003), the Sixth Circuit held that "a termination based only in part on an absence covered by the FMLA, even in combination with other absences, may still violate the FMLA." Notably, interference claims do not have to be intentional acts by the employer.
Retaliation claims result from an employer taking an adverse action against an employee for taking some action that is protected under the FMLA. Protected activity under the FMLA includes an employee exercising FMLA rights, opposing practices made unlawful by the FMLA, or filing a charge or participating in a proceeding under the FMLA. For example, if an employee requests leave under the FMLA to care for her child who is in the hospital and the employer responds by firing the employee or by demoting the employee, then the employer will have committed retaliation under the FMLA.
If you believe that your FMLA rights have been interfered with or that you have been retaliated against on account of taking FMLA, give us a call for a consultation. With the FMLA, it is often best to seek advice as early as possible so that you are protected to the fullest extent the law allows.