"Silva Strikes Right Chord With Immigration Practice"
Alley, Richard J.
Memphis Daily News.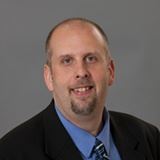 (Dec. 4, 2013) Tony Silva with Donati Law Firm LLP grew up in Nashville and with a background in music. He left the Music City for the University of Memphis as a classical performance major, with plans to become a performer and professor. He would go on to receive bachelor's, master's and doctorate degrees in music performance in classical piano before taking a turn towards law.
"I was halfway through my doctoral studies when I thought, 'You know, I just want to do something different. I've been doing this for so long, and I love it, but I don't know that I really want to make a career of it,'" Silva said.
So in the middle of his doctoral pursuit, he made the decision to enter law school. The three-time graduate of the University of Memphis decided to make it one more with a juris doctorate from the Cecil C. Humphreys School of Law.
"This kind of sounds crazy, but in my spare time in law school, I actually finished up the doctorate," he said.
Silva received the final two diplomas on the same weekend in 2008 and was told by the university that it was a first. His initial notion was to focus on entertainment law, but taking into account his background with its variety of players, he "sort of stumbled into" immigration law.
"Being in a conservatory setting, you see people from all around the world," he said. "So I had friends and colleagues from anywhere from Japan and Germany, South Korea, Taiwan, France, Australia – and you get really used to being around different types of people and different cultures."
During law school he was a clerk with Siskind Susser PC, where his mentor, David Jones, encouraged Silva to focus on the practice of immigration law. During the clerkship, his training as a classical musician came into play, as he worked on cases involving aliens with extraordinary ability, those immigrants making a living in the creative and performing world.
"I was able to explain more clearly to the USCIS (United States Citizenship and Immigration Services) what it is about these folks and what makes them more extraordinary than others," he said.
From there, he branched out into different types of immigration issues, clients who were similarly accomplished in different fields, such as researchers, professors and entrepreneurs.
"It's really interesting work because you get to do anything from helping a concert violinist stay in the United States to proving why somebody's research in biochemistry is important, at the same time that you're able to help an average working-class family find a way for a relative to stay here. It's really rewarding," he said.
Immediately after law school, Silva worked for the Las Vegas office of Jackson Lewis LLP, a nationwide labor and employment law firm with an office in Memphis. Ready to come home after a year away, he moved back to Memphis and worked as a solo practitioner focusing on immigration issues.
In 2012, Donati Law was interested in developing an immigration practice, and Silva was eager to get on board and establish that practice.
It's an area that involves many different government agencies with constantly updated and changing laws and regulations affecting practice on a daily basis.
Silva says it attracts attorneys who want to do something interesting and rewarding, and that "attorneys in general are sort of waking up to the idea that this is the next area of practice where individuals really do need help, and we're more and more accepting of the fact that the immigrant population here – these are hardworking, good people – simply want a better life for their families."
Silva works with the Community Legal Center, sits on the board of the Memphis Repertory Orchestra and is on the advisory council for the DeNeuville Learning Center.
As busy as his legal practice keeps him, he still finds time to practice his music and continues to play whenever the chance arises.
"I have these two different lives, so obviously my clients come first and that's my No. 1 priority – but in my spare time, I do still like to stay active and perform," he said. "But they are two very different hemispheres of the brain to tap into, and that can make life interesting."
(via The Memphis Daily News)